So what happens if your baby is in the NICU and you've booked a photo session?
There are many reasons a baby may need to spend some time in the NICU. The baby girl featured in this post had a little trouble regulating her own blood sugars the first couple of days, so she spent a few days in the NICU.
As a Seattle lifestyle photographer, I'm sharing why you can rest easy.
If you've booked a newborn photo session and your baby has to spend time in the NICU, nothing changes.
As soon as your entire family is home and settled we can do your newborn session. Whether that is 1-2 weeks after birth or a few more weeks, your session will capture that beautiful baby in the newborn stage.
Another benefit of lifestyle photography is that there is no "deadline" for when baby needs to be photographed by. Just like with any newborn photo session, you simply keep me up to date once you're heading home from the NICU and ready for your session.
If you've booked a Fresh 48 photo session and the hospital allows it, we will move forward with your session in the NICU.
Your photo session may look a little different in the NICU than you had planned. Most hospitals have stipulations about how many and who can visit a baby at one time. However, I encourage you to move forward with your session as these will be images you will cherish. You will be able to look back and see how far your child has come from the NICU days. Think about being able to show your son or daughter how they were fighters right from the start.
The mother from the featured NICU photo session raves how grateful she is that she went ahead with their portraits.
NICU photo session can capture those tiny cords, wires, and everything else your baby endured.
They also can capture their sweet face, hiding cords as much as possible.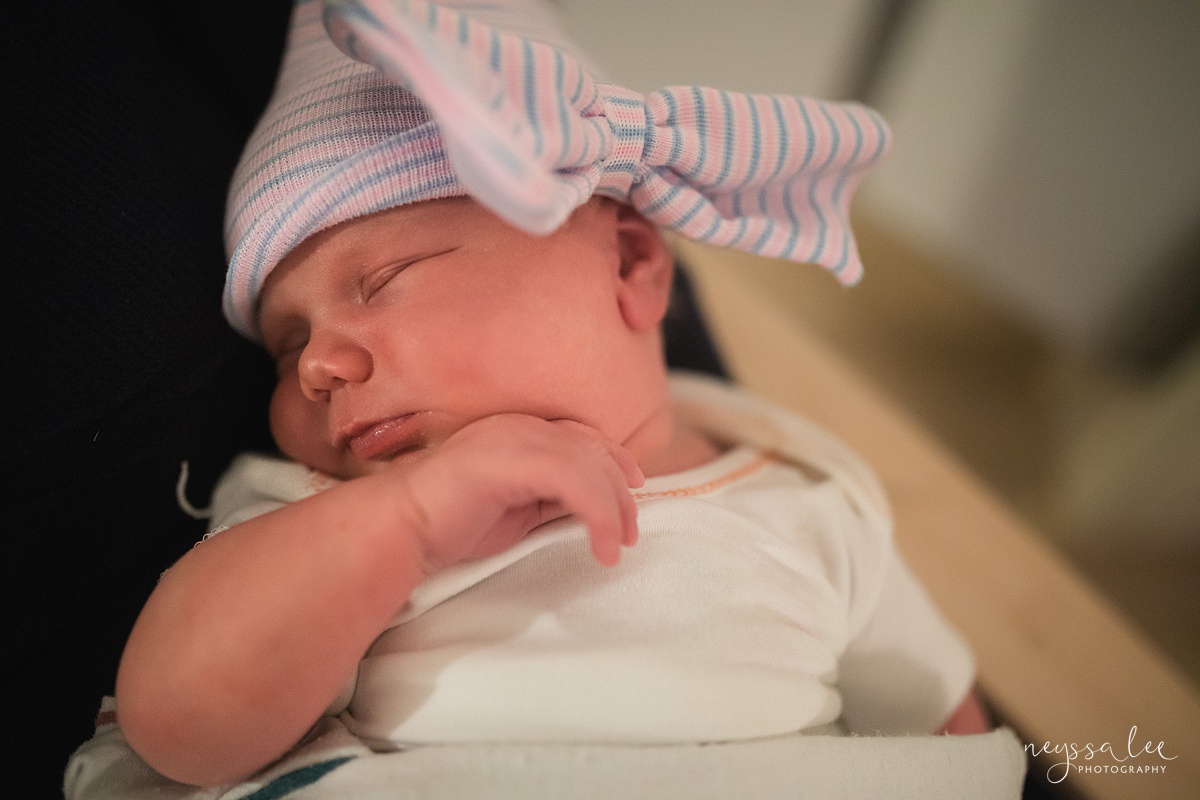 You have enough on your plate with a baby in the NICU.
Having your baby photographed should not be an added worry.
While many newborn portrait studios will not photograph babies older than 2 weeks, a lifestyle newborn photo session can take place once your baby is home. Because posing is gentle and natural, there is no added stress for you or your baby.