I tell parents of newborn babies all the time that it doesn't matter if baby is sleeping or awake during their session. This is a perfect example of a sweet baby boy who wanted to stay awake during his baby pictures. It is something as a newborn photographer that I embrace. Plus, now we have the chance to capture even more of their tiny little details- sweet, beautiful eyes!
Just like many of my sessions, this one felt like a morning visit with friends. Amongst taking baby's pictures, there were snuggles with baby boy, playing with a busy toddler. I even got pets of a sweet pup who kept near her newest family member.  Making this session even more special is that this mama truly is a dear friend of mine.
A New World To See, Even During Baby Pictures Of Me!
With all the commotion of the new world around, baby may choose to stay awake during their newborn baby photo session. That is absolutley ok! Baby is truly in charge of the pace, and we focus in on the cues they provide. Capturing the intimate moments between mom, dad, and siblings all while baby boy studies their face, are what make an awake baby photo session special.
Look at those eyes and gazes of admiration! What an amazing time to look back on and remember those first days of getting to know each other as a family. Enjoy just a few of my favorites from their catalog. You will see that a baby awake is just perfect for newborn baby photos.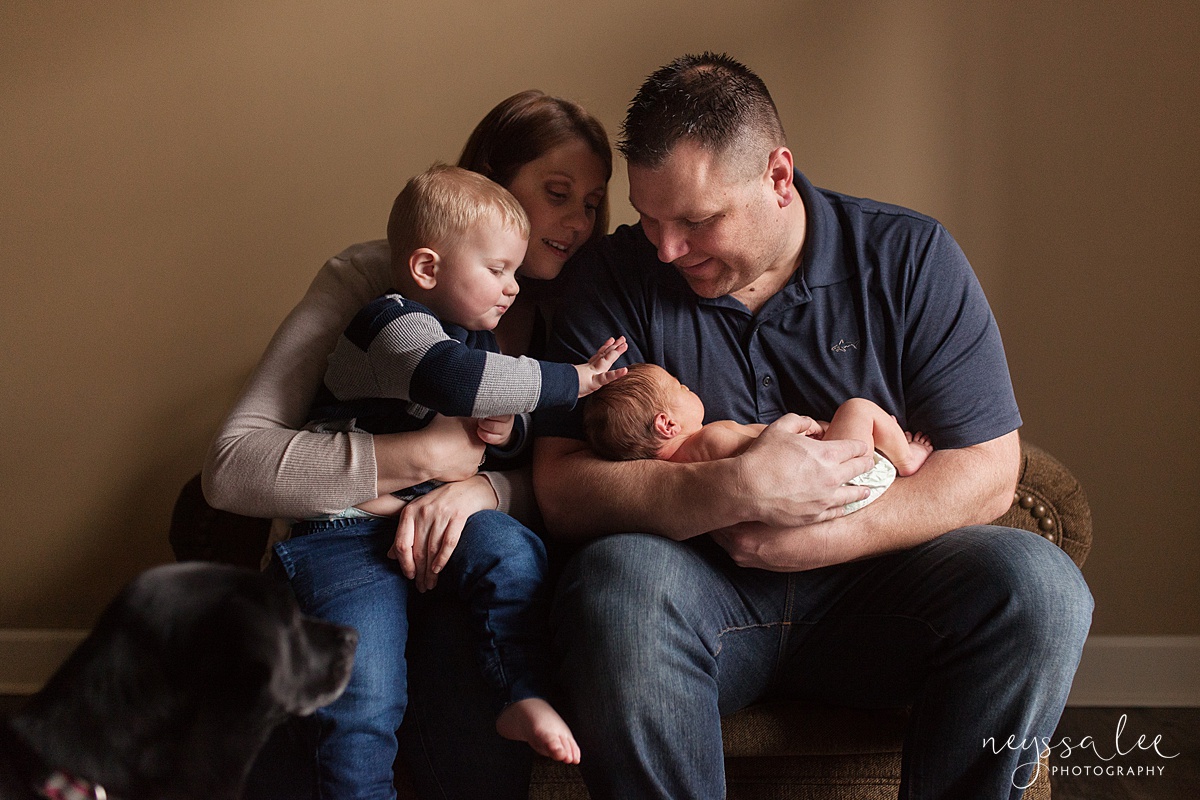 If this sounds and looks like the type of shoot you envision for your family, let's connect! Need more inspiration? Check out my blog page to gain more insight of what a session with me is like!