I tell parents of newborn babies all the time that it doesn't matter if baby is sleeping or awake during our session. This session is a perfect example of a sweet baby boy who wanted to stay awake during photos. It was plenty okay by me.
Just like any session, this session felt like a morning visit with friends, where I got to take photos too. There was snuggles with a newborn baby boy, playing with a busy toddler, and pets of a sweet pup who kept near her newest family member. Making this session even more special is that this mama truly is a dear friend of mine.
Enjoy just a few of my favorites from their session, showing that an awake newborn baby is just perfect for newborn photos.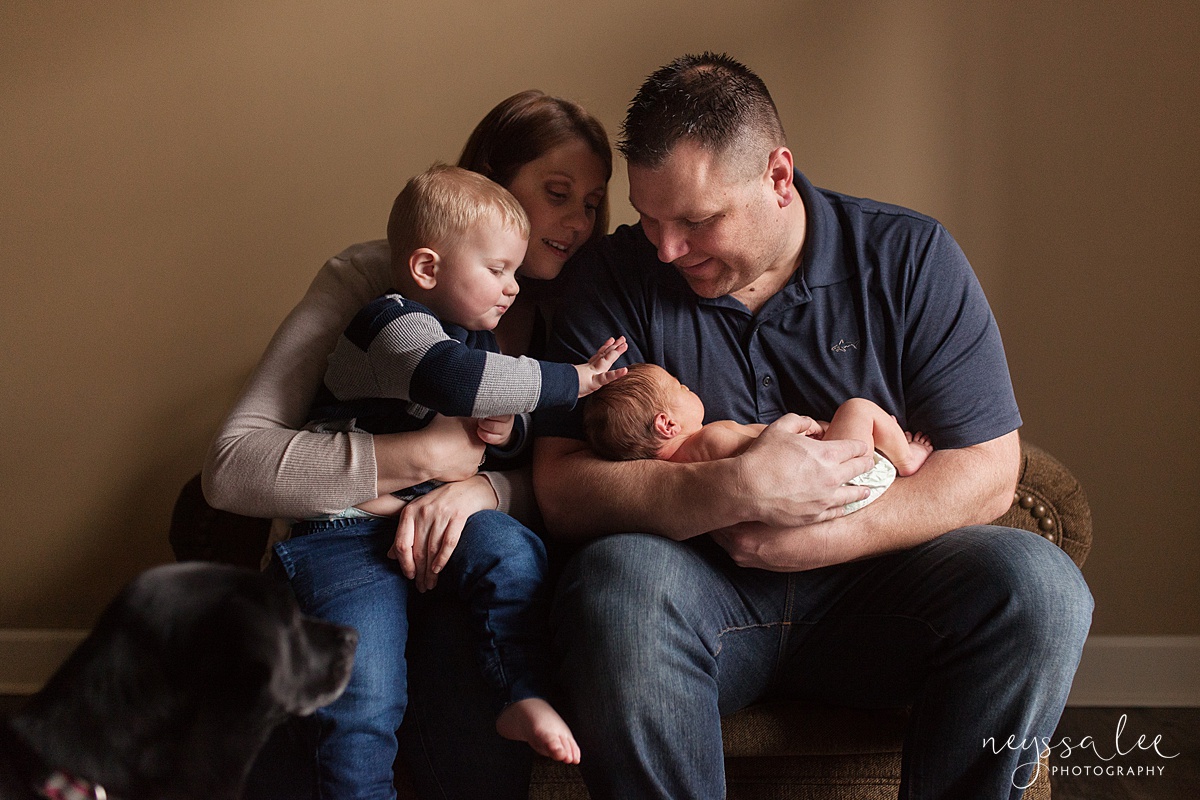 Does this sound and look like the newborn photo experience you want for your family? Contact me, I'm always accepting newborn sessions.